Welcome to Histon Road Cemetery
The Cemetery is located about one mile north of Cambridge city centre between Histon Road and Victoria Road.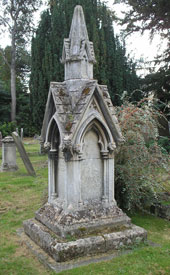 Gates from both these busy thoroughfares are joined by a wide path through the centre of the Cemetery. Do take a stroll through to enjoy the tranquil green space and to look at the interesting memorials. If you are unable to visit then enjoy our website!
Established in 1843 by the Nonconformist community, Histon Road Cemetery was one of only three in England designed by the leading Victorian garden designer J.C. Loudon. Now closed to new burials**, it is cared for by Cambridge City Council, working closely with the Friends of Histon Road Cemetery. As one of the best-preserved examples of Loudon's work, the Cemetery is Historic England Grade II* listed.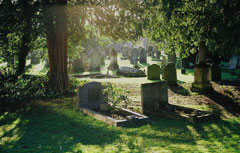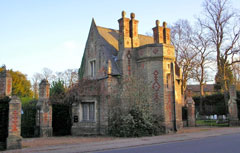 ** "There are no new graves available at Histon Road Cemetery although it is used for burial in those plots where exclusive rights of burial still exist and for the interment of cremated remains in existing family graves." – Cambridge City Council Bereavement Services